Work scrutiny – What's the point of marking books?

Marking is an act of love

Phil Beadle
If you've never taken part in a whole school book scrutiny, I'd recommend it. Seeing how students treat their exercise books across different subjects is very revealing. I'll happily agree that students' books can't give a complete picture of their learning and progress in particular classes but they certainly ask interesting questions about whether marking and presentation matter.
Just for a moment, let's assume we all understand and agree that giving quality feedback to students is the most important thing teachers can do (click here for more on this.) Let's also assume we agree that while other forms of feedback may be equally valuable, teachers marking books is one of the most important and effective ways of ensuring that students are getting clear, timely feedback on how well they are making progress. This being the case, why do we waste so much time doing other stuff?
Phil Beadle, in typically provocative style, puts it like this:
You can turn up hungover every morning, wearing the same creased pair of Farahs as last week, with hair that looks like a bird has slept in it, then spend most of the lesson talking at kids about how wonderful your are; but mark their books with dedication and rigour and your class will fly.
Not only does this make me feel slightly better about my weakness for Pinot Noir, it also confirms what I've long believed: the more often I mark their books, the more effort they will put into their work. No effort on my part = no effort on theirs. So, at least on one level, decent presentation depends on marking.
I may have entertained doubts about the importance of presentation before reading Ron Berger's An Ethic of Excellence, but not now. In it he sets out his manifesto for supporting students to create beautiful work. My ears are still ring with the words, "If it isn't perfect it isn't finished." It's such an inspiration to know that this is not just possible but actively worth pursuing. But it's up to us to explain why sloppy work is unacceptable. If you want titles underlined, get students to think about the reasons and explain what the point might be; don't just insist on compliance. Students will not value their written work unless we do. I suggest regular Amnesty Lessons to ensure books are up to snuff; get students go back over their work looking for errors and correcting them and insist they take pride in what they produce. 
I have started referring to writing as 'drafting', as in: "I want you to draft an article on…" This then encourages re-drafting. My thinking is that if students know from the outset that this is how writing is supposed to work then maybe then they will see more point in moving towards a beautiful, finely crafted end product.  But none of this will happen unless they know, deep down in their souls, that I will be checking. 
I was criticised recently for mindlessly spouting the research finding that while 80% of feedback comes from peers, 50% of that is wrong. The point was that while this may be case in some classrooms, it doesn't have to be in mine. Peer assessment has long been a vaunted component of AfL with the point being that students should be "activated as learning resources for one another". I've been as guilty as anyone in the past for getting students to mindlessly dribble about 'what went well' and how work could have been 'even better if…' Clearly, well designed success criteria are essential for this process to be effective, but even more important is that the process is public and transparent. If students know that you and everyone else are going to be reading their scrawled "Great work LOL!!! – maybe do a bit more next time :)", and that it will be held up as unacceptable then maybe they'll think a little more about how their feedback can be formative.
The best strategy I've come across for making this happen is Public Critique, explained superbly by Tait Coles here.
To avoid this: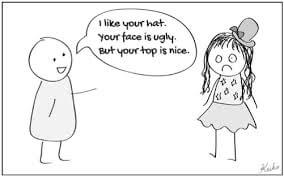 We have this:
The idea is that work is displayed publicly so that everyone gets to see everyone else's work and everyone's else's feedback. It takes time for students to get good at this and, certainly at first, requires the teacher to do a fair bit of reframing of students' feedback. To begin with this benefits from being a formal process but as it becomes embedded in classroom culture it can become much more on the hoof with students asking for and receiving critique as and when they need it.
This can, and does, have a staggering impact on the quality of students' work; their pride and enthusiasm shines through and is clearly visible in their books.
My other contention is that marking students' work is the only really effective way of differentiating lessons. In an ideal world I would mark their books after every piece of written work and give each student detailed and individual feedback for them to act on the following lesson. The fact that I regularly fail to do this is a constant source of shame: must do better. In a previous post I set out how I thought written feedback should take place:
Students do work, I mark it with feedback that requires them to do (or re-do) something, and then they do it. Based on my knowledge of each individual I will have a good idea of what they're capable or and whether the work they've handed in demonstrates progress. I would aim to mark a class's books regularly enough that at least 1 out of every 4 lessons is spent acting on feedback. Not only does this mean that every student in the class has a uniquely differentiated lesson plan, it also means that I don't have to fritter away my time planning 'activities'.
Here's our Triple Impact Marking Protocol for English (other subjects adapt as appropriate)

Easy for me to say? As an English teacher I have fewer classes than, say, your average humanities teacher. How on earth are they supposed to keep up with this workload? This is not easy. If you have 15+ classes a week you're really going to struggle to look at their books often enough to make a difference to their learning. But that's the issue, isn't it? Just covering content won't cut it and, other than redesigning your curriculum to avoid this kind of logjam, the only way forward to set up a system whereby students do the majority of lesson-to-lesson monitoring and critique and you put together a timetable to mark each classes books once per term. I know this is a tough gig, but if you approach marking as planning then it might seem a little more do-able.
I glibly repeated this mantra that marking is planning in a meeting recently only to be bluntly told that this is not the case in science. Now, I've nothing against science teachers or science lesson, but I just don't see this. Of course I appreciate that science teachers are under enormous pressure to cover content but surely not at the expense of making sure that they've learnt what has already been taught? Of course subjects are different and what works in my English lesson won't necessarily work in the same way in science but unless you mark their mark their books how on earth will you know whether you're teaching is having any effect? Yes, you can use traffic lights, hinge questions, exit cards and other AfL paraphernalia to get a sense of students' understanding, but there's nothing like trial by extended answer for separating the knows for the know-nots. Maybe this was a misunderstanding? Maybe we understood different things by 'marking'. According to Dylan Wiliam this would hardly be surprising:
In most Anglophone countries, teachers spend the majority of their lesson preparation time in marking books, almost invariably doing so alone. In some other countries, the majority of lesson preparation time is spent planning how new topics can be introduced, which contexts and examples will be used, and so on. This is sometimes done individually or with groups of teachers working together. In Japan, however, teachers spend a substantial proportion of their lesson preparation time working together to devise questions to use in order to find out whether their teaching has been successful, in particular through the process known as 'lesson study' (Fernandez & Makoto, 2004).
This is fascinating and begs a couple of questions. Firstly, should we mark our books alone? And secondly, what if marking was concerned with devising questions to find out whether teaching has been successful?
On the first question, I'm all for marking collaboratively and of course moderation and standardisation are vital. Sadly, it just isn't practical to do this all the time. Much as I love the teachers in my department, I really don't want to spend that much time with them! But having some sort of 'marking buddy' with whom we regularly compare our books is probably a healthy and sensible thing to do.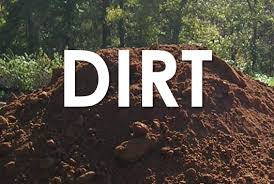 The second question is, the whole point of the type of marking I'm advocating and that I'd want to see in students' books: thoughtful dialogic questions based on the work students have done and designed to prompt them to make progress. Ensuring the progress actually happens requires some DIRT (Dedicated Improvement & Reflection Time.) This has two wonderful advantages:
1. Your next lesson is planned. Every students has an individual lesson plan based on your careful marking
2. Students get to consolidate their learning and have an opportunity to master the skills and knowledge they've learned.
So, all this was a very long winded way of saying, mark your books.
At my school our next INSET day will have all staff scrutinising each others' books. This may sound heartless and unfair but surely this is a matter of professional pride? And if not, just as students need to know I'll be looking at their work, I need to know that someone else will be looking at my marking.
I'll end with an anecdote. In what has become folklore at my school, one teacher said to another after being given an opportunity to observe each other, "You're the reason SLT give us a hard time!" A decent leader should have a damned good idea about whose books need monitoring and whose  can be used as exemplars. Middle leaders should be scrutinising their teams' books regularly and sharing the findings in a non-judgmental but in way which very clear about their high expectations. This is just too important to leave to chance.
Related posts
Making feedback stick
The joy of marking
Project Based Learning: I did it my way